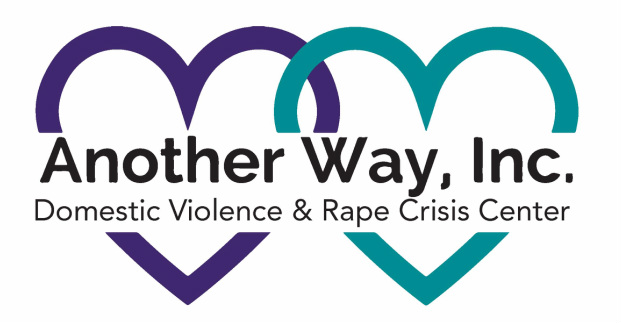 P.O. Box 1028 Lake City, FL 32056-1028 Administration: (386) 719-2700 Fax: (386) 719-2758 Email: adm@anotherwayinc.net

24 HOUR CRISIS LINE: 1-866-875-7983
MISSION STATEMENT
Another Way shall offer counseling, support, and safe shelter to survivors of domestic and sexual violence; while providing a positive alternative to violence through community education.
****Scroll Down for Home Page Continued****

​
​
Another Way provides domestic violence services in Columbia, Dixie, Levy, Gilchrist, Hamilton and Lafayette Counties. Sexual assault services are provided in these counties and additionally in Suwannee County. If you or anyone you know is in need of our services, please contact us at 1-866-875-7983 immediately! We can help!
​
4TH Annual SUPERHEROES 5-K !!! Registration Open!!
Another Way, Inc. will be holding it's 4th Annual "STEPS TO A NEW START"
Superheroes
5-K Run/Walk again this year to support survivors and to raise awareness of domestic violence. It will be held this year on Saturday, October 8th at 8:00 AM, starting at the Darby Park Pavilion. Early bird registration is $15 if you register before 10/1/2016. After 10/1/2016 registration is $25. T-shirt included in your registration price this year! Please use the link below to register for the event.This link will also show you the route that will be taken for the 5-K, the land elevations and much more information. The link is as follows:
https://www.raceentry.com/race-reviews/another-way-incs-4th-annual-steps-to-a-new-start-superheroes-5k-runwalk​​
---

​Another Way, Inc. is committed to providing the best possible services to all domestic
and sexual violence victims/survivors regardless of age, race, religion, color,
national origin, gender, gender identity, sexual orientation,
ability/disability, health/mental health status, pregnancy, citizenship,
immigration status, marital status, military status, genetic information or
language spoken.



Another Way, Inc. is committed to compliance with the American with Disabilities Act (ADA) and the delivery of services to qualified individuals with disabilities to include the deaf and hard of hearing. Reasonable accommodations will be provided upon request. Another Way, Inc. will provide auxiliary aids and services to the deaf and hard of hearing clients and companions to allow for effective communication and participation in programs offered by Another Way, Inc. These aids and services will be made available at no cost to the client or companion. Anyone who requires an accommodation or auxiliary aid/service for effective communication should contact Another Way, Inc. or Florida Relay 1 (800) 955-8770 (Voice) or 1 (800) 955-8771 (TTY). Questions regarding any information contained in this brochure should be directed to the DCF Office of Civil Rights, 1317 Winewood Blvd., Building 1 Room 110, Tallahassee, Florida 32399-0700. You can also call the DCF Office of Civil Rights at (850) 487-1901 or the Lake City DCF Office at (386) 758-1502.
​


---